Remix OS Player è la nuova app per far girare app e giochi Android su PC Windows (e poi MacOS)
Jide Technology, azienda divenuta famosa per Remix OS, confeziona un altro ottimo colpo, col rilascio di Remix OS Player. Si tratta di un'app per Windows (in futuro arriverà anche per MacOS) che in pratica vi darà accesso al Play Store, dal quale potrete poi installare le app ed i giochi che volete.
Si tratta in pratica di un emulatore Android, ottimizzato per sfruttare l'hardware PC, e con una UI pensata per schermi grandi. Inoltre, per chi stesse pensando solo al lato ludico, Remix OS Player offre anche un tool di key-mapping, che vi darà la possibilità di assegnare ai pulsanti di tastiera/mouse degli specifici comandi touch, per farvi giocare senza problemi anche ai titoli ottimizzati per dispositivi mobili.
Per provare Remix OS Player non vi resta che dirigervi sul sito ufficiale, dove potrete scaricarlo gratuitamente. A seguire trovate immagini e comunicato stampa ufficiale.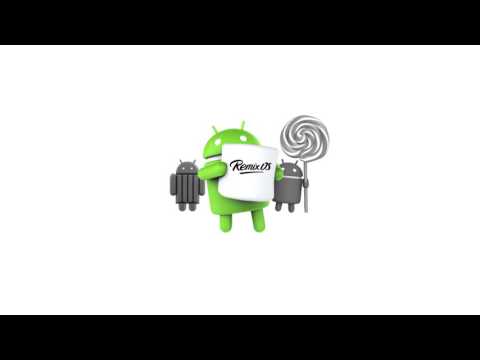 The fastest and most optimized Android emulator on the market
September 15th, 2016 (Beijing, China) - Today Jide Technology, the team behind Remix OS, releases an emulated version of the Android operating system, which is free to download on Windows. The Marshmallow based "Remix OS Player" is the easiest way for anyone to experience Remix OS and run their favorite Android games and apps on a PC. The download is available here: www.jide.com/remixos-player
Remix OS was born from the belief that Android is the future of computing but with an awareness that improvements had to be made before the "Android PC" became viable. As the ultimate desktop version of Android, Remix OS integrates PC features such as multiple resizable windows, taskbar interface, and complete access to the Google Play Store for an experience that offers the best of mobile and PC.
Android has a wide range of games available on the Play Store all of which can be played on Remix OS, such as or including Clash Royale, Pokémon Go, and Vainglory on their PCs. For the more dedicated gamer, Remix OS also includes a key mapping tool that allows Android games with touch control schemes to be played more effectively with keyboard and mouse.
"Remix OS Player" is first available for Windows PCs, with Mac support coming in future. Installation only requires the user to download an .exe file to run Remix OS directly from their desktop. "Remix OS Player" is the fastest and most optimized Android emulator on the market and is based on Google's own Android Studio. Unlike Android Studio and other emulators, Remix OS Player will let Android developers optimize their apps for the Android PC/Chrome OS environment because of its mouse and multiple window support.
"Remix OS Player is aimed at people who want the easiest way to try Remix OS and experience Android games and apps running on a big screen PC," explained David Ko, co-founder of Jide. "It extends the Remix OS experience and enables more folks to get a taste of Android PCs."
Remix OS is also available as a dual boot/single boot operating system for compatible x86 machines. Download information can be found here: http://www.jide.com/remixos-for-pc#downloadNow