Grazie ai creatori di Paladins e Smite, quest'estate giocheremo a Rogue Company (foto e video)
Rogue Company è un nuovo gioco multiplayer prodotto dai creatori dei noti Paladins e Smite. (Hi-Rez Studios) Anche questa volta si parla di un gioco a squadre, ma l'azione sembra più vicina a quella di uno sparatutto rispetto a quella di un MOBA. Sicuramente sarà un gioco esplosivo.
Il gioco si fonda sull'idea di una squadra di "vigilanti", Rogue Company, che viene utilizzata per risolvere i problemi che i governi mondiali non possono risolvere. Nella pratica, però, si tratta di un gioco molto frenetico (come si può vedere dal trailer) dalla spiccata comicità di sottofondo. Piccola nota: ci sarà il cross-platform ("Gamers should be able to play with their friends, regardless of platform").
Rogue Company verrà reso disponibile su tutte le piattaforme - PC tramite Epic Games Store, Nintendo Switch, PS4 e Xbox One - lo stesso giorno, ma in realtà non conosciamo la data precisa: Hi-Rez Studios ci dice solamente che arriverà durante "l'estate 2020". Per ora il gioco è in una fase di Alpha, quindi la strada per il rilascio è ancora lunga.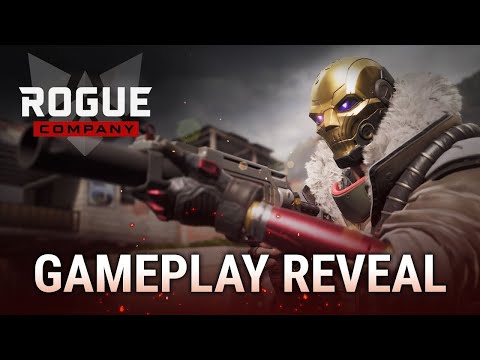 Alpharetta, Georgia USA - 25 MARCH 2020: Hi-Rez Studios® and First Watch Games® have released an explosive gameplay trailer for their slick cross-platform team shooter Rogue Company™. Delivering action, tactics and a whole lot of attitude, the new trailer reveals Rogue Company's energetic gameplay and third-person, action movie flair.
Watch the hired guns of Rogue Company cause mayhem in the gameplay reveal trailer.
Launching same-day this summer on Nintendo Switch™, PC via Epic Games Store, PlayStation®4 and Xbox One®, Rogue Company features an ever-growing roster of mercenaries, game modes, weapons and gadgets.
Taking on million dollar contracts from governments and special interests, Rogue Company is a vigilante force going where governments can't to stop credible and imminent threats. Relying on public opinion and popular support, many Rogues embrace their newfound celebrity. Elite, sexy and paid, Rogue Company operates between the lines and on the run.
Headed-up by Lead Game Designer - and former Halo world champion - Scott Lussier, Rogue Company is the debut game from First Watch Games; a band of Hi-Rez Studios developers and industry veterans with experience working on some of gaming's most famous and successful shooters.
"Gamers should be able to play with their friends, regardless of platform", says Lussier. "Rogue Company is all about bringing together a huge community of gunslingers and giving them a depth of gameplay to show off their individual style."
"We're tired of grown-up shooters being overly serious", says Chris Larson, Executive Producer. "Rogue Company matches a modern, high-style universe with tight, tactical action gameplay. The alpha testers are loving it and we can't wait to welcome more of you in as we gear up for launch!"
Rogue Company is currently in Alpha (apply here), available to wishlist via Epic Games Store and will release this summer on all platforms. Watch the gameplay trailer here.