My Hero Academia: The Strongest Hero, il free-to-play della famosa serie disponibile ora per Android e iOS (video e foto)
My Hero Academia: The Strongest Hero il titolo per dispositivi Android e iOS ispirato al noto manga generato dalla matita di Kōhei Horikoshi è da ora disponibile per il download sia dal Play Store che dall'App Store.
Questa versione dell'action-RPG permette ai giocatori di poter sbloccare oltre 12 personaggi e impersonarli nelle battaglie PvP piene di azione, che consentono loro di poter utilizzare tre diversi eroi uniti alle loro fantastiche abilità. Ogni eroe è infatti caratterizzato dalle sue peculiarità, che gli amanti della serie sapranno ben riconoscere e apprezzare.
Qui sotto vi mettiamo a disposizione i badge di entrambi gli store su cui cliccare per essere rimandati direttamente alla pagina dedica da cui è possibile procedere con il download. Inoltre, per avere un'idea del gioco e di cosa ha in serbo per i suoi giocatori nel player potete guardare il trailer di lancio realizzato per l'occasione.
Video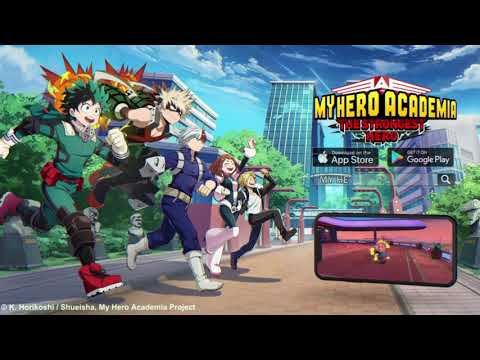 Immagini