Narrative Clip 2 si aggiorna per l'uscita portando i video in full HD (video)
Annunciata a marzo e promessa per la fine dell'anno, la piccola fotocamera indossabile Narrative Clip 2 torna a far parlare di sé grazie ad interessanti novità ufficiali.
Infatti Narrative ha annunciato che Clip 2 sarà in grado di girare video full HD (1080p) con tanto di audio. In un primo momento il gadget, da indossare un po' come una spilla, era stato progetto soltanto per scattare foto.
Adesso Clip 2 si arricchisce con questa nuova funzione che affiancandosi alle altre (che vi ricordiamo qui sotto) la rende ancor più interessante:
Cattura di immagini con campo visivo di 90°
Connettività Wi-Fi e Bluetooth per il trasferimento dei contenuti
GPS
Batteria che garantisce fino a 30 ore di autonomia
Memoria interna da 8 GB
Resistenza a polvere ed acqua
Se siete interessati ad un modo particolare, semplice ed efficace di immortalare le vostre giornate, sappiate che Narrative Clip 2 è da poco disponibile sullo shop ufficiale, dove viene venduta a 199$.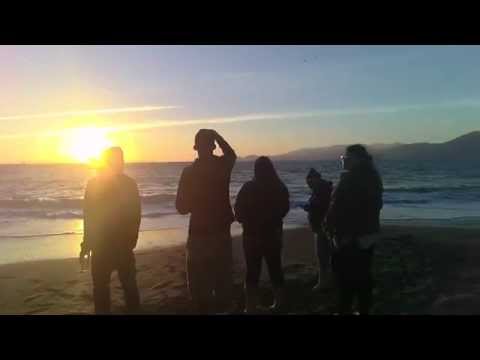 Narrative Announces Video with Clip 2, Now the Most Wearable Full HD Camera Captures Authentic Moments through Video and Photos
With shipping beginning in September, this hands-free video camera allows everyone to record spontaneous moments while also fully experiencing them
SAN FRANCISCO, Calif. – September 2, 2015 – Narrative, the company that introduced the Narrative Clip camera, today announces that its newest wearable camera, Clip 2, will also ship with video and audio capabilities. Allowing users to capture authentic, spontaneous moments through videos and photos, Clip 2's small size, lightweight body, sleek product design and mounting options make it the most wearable video camera. Seamlessly incorporated into everyday social occasions, Clip 2 is hands-free without distracting heavy mounts or equipment and content is easily shared and viewed through the Narrative App, Facebook, Instagram and other social sites.
With video added, Clip 2 offers a first of its kind experience where friends, family and colleagues can automatically capture moments as they happen without the worry of missing a memory because a camera is not readily available. Whether it's the surprise of seeing your baby's first step, spending time with friends at a concert or an impromptu picnic in Paris, users can record that special instance without missing out on the experience.
"Some of the best memories are spontaneous and Clip 2 now offers a way to effortlessly capture videos and photos as they happen. Clip 2 is your solution to take those authentic photos and video that may not have otherwise been shot, providing more funny, sentimental and unscripted memories versus those usually seen using a point-and-shoot camera," says Martin Kallstrom, CEO of Narrative. "Compared to other small wearable cameras currently on the market, the Clip 2 is a third of the size, at a lower price point, and captures beautiful content."
Taking video on Clip 2 is intuitive. By default, a double-tap on the Clip 2 triggers the video camera to take a 10-second clip. To provide users with different options of how to shoot video, the Narrative app on your smartphone will act as a remote. Easily change the recording length in the app to be longer or shorter than the default, or choose to stop the recording manually by double tapping again. Alternatively, users can start and stop the video recording through the Narrative app for a more hands-on control.
Narrative Clip 2 key features include:
●      Full HD 1080p Video capability: Allows users to record video by double tapping the device or manually through the Narrative app on your smartphone
●      A 90-degree lens: Captures beautiful 8 megapixel photos and improved light sensitivity for low-light settings
●      Wireless connectivity with Wifi and Bluetooth: For easy and instant access to photos
●      GPS: Remember the places you visited with location data
●      Battery: 30 hours of battery life during continuous time lapse capture gives you plenty of time between charges; multiple days of battery life in standby
●      Memory: Capture two full days of photos with the built in 8GB memory
●      Water-resistant and durable without a case, for everyday use in most environments
Watch the sample Clip 2 video here. 
The Clip 2 will be available in Piano Black, Arctic White and Narrative Red with a range of accessories and retails at $199. All Clip 2 units will be shipped with the video feature enabled no matter when they were ordered. Pre-orders are open at http://getnarrative.com and shipping begins in September 2015.